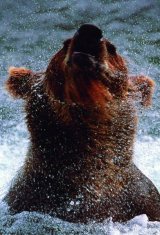 CHILLER is a refrigeration cell proposed by Gemata for the rapid cooling of hides leaving the STARDRIER drying tunnel.

CHILLER, featuring an operating temperature of approximately 15°C, can reduce the temperature of the hides by 40-45%, thus preventing them from sticking together as a result of the hot finishing products.

CHILLERis available with cell lengths of 3,200 or 4,200 mm and working widths of 1,800, 2,200, 2,600, 3,000 and 3400 mm.

The hides may be conveyed on wire or mesh belts.