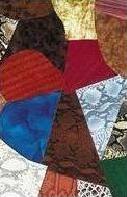 Gemata is capable of supplying any type of photoengraved roller with selected designs from this large catalog or particular designs from the customer. In this last case the customer can request exclusive rights for a designed time.
The rollers are normally furnished with a MEDIUM depth of engraving which is particularly appropriate for the best reproduction of the design onto leather.
For those particular cases and for geometric designs that have many contrasts, Gemata can supply these rollers with a 30% deeper, HARD, engraving.
For use on artificial leather, smooth synthetic and waterproof materials it is necessary to have a LIGHT engraving for best transfer of the color.

To assist customers in the selection of designs and for any clarifications, Gemata has prepared a laboratory where they are available expert technicians, the latest machines and many rollers from our catalog.